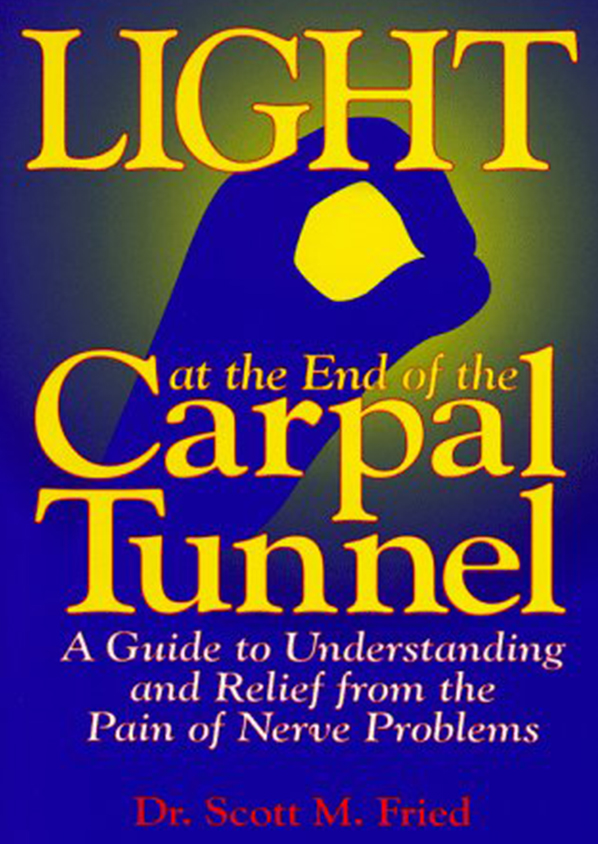 Light at the End of the Carpal Tunnel
A Guide to Understanding and Relief from the Pain of Nerve Problems.
A newly published book spells out in detail how people with carpal tunnel syndrome do not have to suffer needlessly, nor do they always have to think of surgery as their only help. Statistics show that fully, 50% of the half million Americans who undergo surgery for this ailment each year can obtain full or partial relief by more conservative treatment.
Through his decades of practice as a board certified orthopedic surgeon helping thousands of patients, Dr. Fried has developed a "surgery as a last resort" approach to treating neck, arm and hand injuries.
He is a fellowship trained hand surgeon and upper extremity surgeon, as well as a specialist in treating nerve pain. He believes in teaching patients to heal using nutrition, exercise, standard and alternative therapies, splints and medical devices, lifestyle modifications, and relaxation techniques such as meditation and self-hypnosis