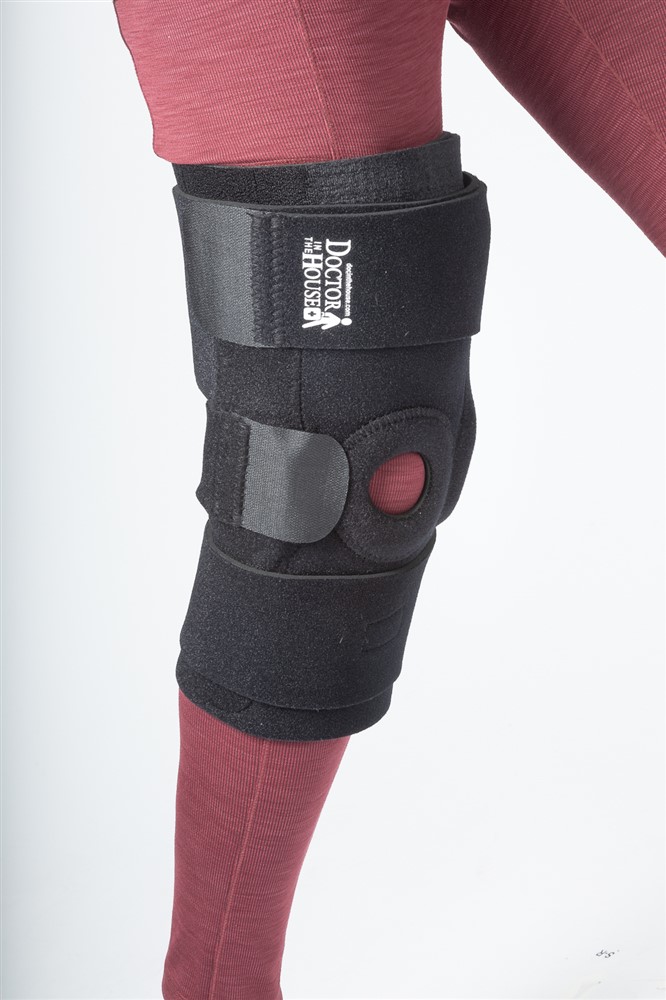 Unfasten the front closure straps. Place the brace around the knee so that hinges line up with the center of the kneecap on both sides of the leg, and secure the top closure.
Secure the bottom closure using the velcro tab. Keep the hinges aligned with the center of the knee and maintain a tight, snug fit.
Adjust posterior closures if needed for further customized fit and comfort.
Wrap on and apply suspension sleeve for extra support and to avoid brace slipping. (see instructions included with the sleeve)
Hand wash in cold water with mild soap. Wrap in a towel to remove excess water. Air dry away from heat.
Do not bend or twist – air or delicate dry in dryer