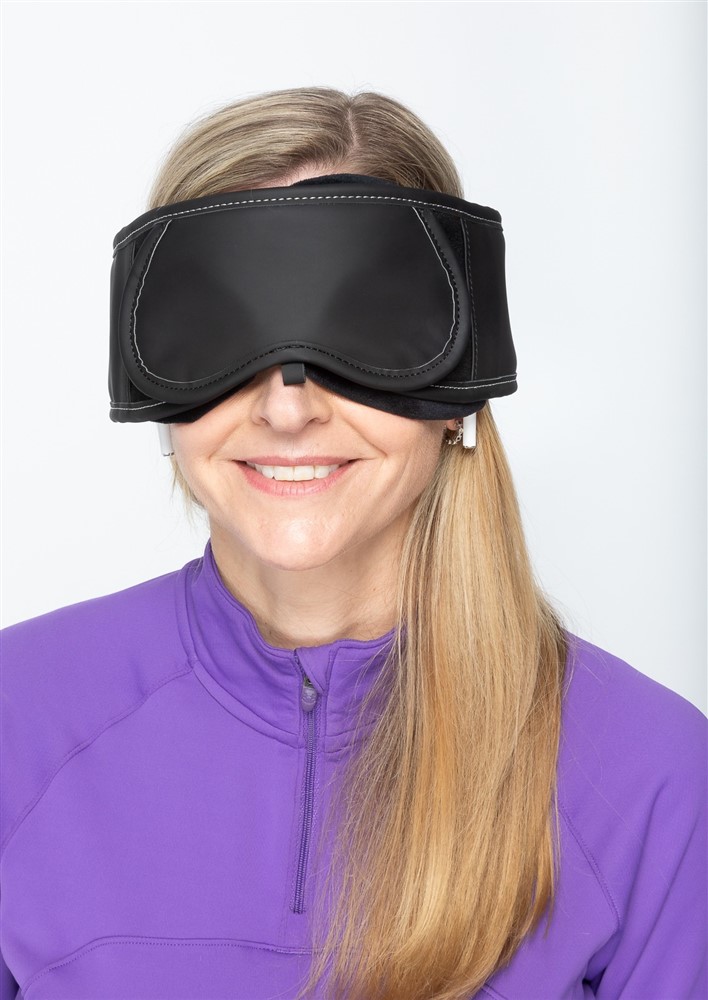 The Doctor's Meditation Mask
This remarkable meditation and sleep mask combines light blocking, eye space protection, healing sound and soothing comfort to take you to a deeper level of relaxation. It can even decrease anesthesia and post op medications for surgery.
Discovering the healing power of sound is easy. Just pop the easy to install sound generator into the convenient sleeve, plug it in and listen. Dr. Scott Fried and other experts take you on a journey to a new level of tranquility, relief and healing. The patent pending Meditation Mask works with iPhones, Android phones and other digital audio devices.